Imaging Velocimetry and Thermometry
Imaging methods for measuring the velocities of particles in fluid flow fields capture two-dimensional or three-dimensional images of the particles at two or more instants and infer the particle velocity from the displacements of the images. The particle velocities are normally interpreted to be the velocity of the underlying fluid motion if the particles are small or neutrally buoyant.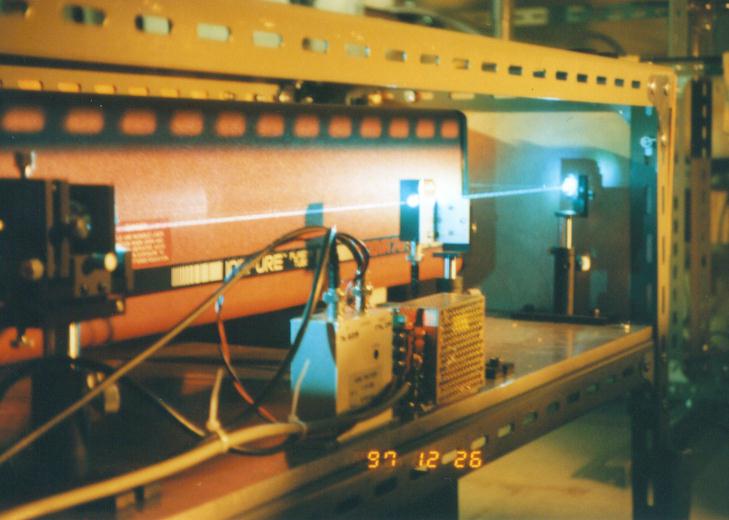 Argon-ion laser is used as a light source for the illimination of the tracer particles. An acoust-optical modulator which refract the laser beam was used to make a pulsed light.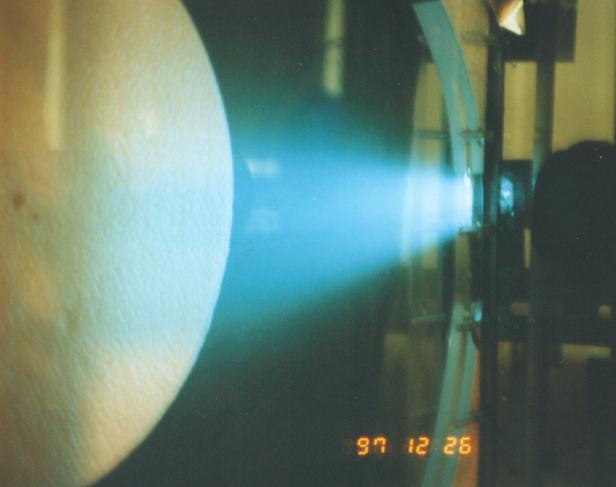 Laser light sheet is illuminating a flow field.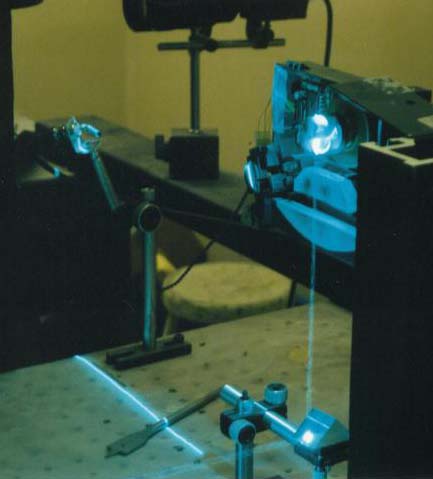 Particle image velocimetry was applied to an axisymmetric turbulent jet. Laser beam was swept through the region of interest to form the planer laser light sheet. This work was done with Prof.J.K.Eaton in Stanford University in 1995.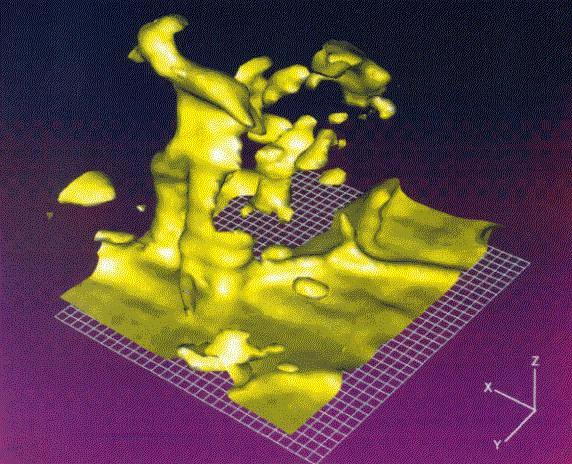 Two-color laser induced fluorescence with scanning laser light sheet technique was used to measured the three-dimensional temperature field of water. The horizontal surface was heated and plumes are rising upward. This work was done with Prof.R.J.Adrian in University of Illinois at Urbana-Champaign in 1997.