Asian Privacy Scholars Network 4th International Conference
Easy Privacy
Conference Introduction
World-renowned security expert Bruce Schneier says that security is a process, not a product. Similar sentiments can be found in the field of privacy, embedded in the guides to compliance with privacy and data protection such as the concept of Privacy by Design. The revelations of the activities of the US' NSA and the UK's GCHQ has, amongst many other consequences, prompted greater interest in issues of privacy and surveillance amongst the mass of the population in many countries. This leads to further questions about how laws, technologies and social norms (and their intersections) can be influenced to make it easy for individuals to have privacy. How can we know who can be trusted? Whom are we obliged to trust? How can non-computer experts secure the contents and description (meta-data) of their communications from unwanted exploitation, and how can a balance be struck between providing individual security and privacy while allowing legitimate investigation of wrongdoing? How can users be empowered to limit the collection, retention and processing of their individual data without it being a full-time job to read privacy policies, track transfers of personal data and send cease-and-desist letters to direct marketers?
In addition to papers targetting the conference theme, papers on the legal, technology and social aspects of privacy and data protection in the Asia-Pacific region (or globally with applicability to this region) are also welcome.
Keynote Speakers
Naoya Bessho
Corporate Officer and Executive Vice President, Yahoo! Japan
The Right to Be Forgotten and Japanese Law
Prof Luciano Floridi
of the Oxford Internet Institute at the University of Oxford
Paternalism and the Right to be Left Alone
The full program of the conference is now available.
External Event
Attendees at the conference may also be interested in an event on the evening of Wednesday 9th July at Keio University's Mita Campus:
Keio University International Project for the Internet and Society presents its Third Multistakeholder Forum A New Privacy Framework for Japan
Schedule
The conference will be held at the Kishimoto Tatsuo Hall, 23rd Floor of Liberty Tower, part of Meiji University's Surugadai Campus, in central Tokyo: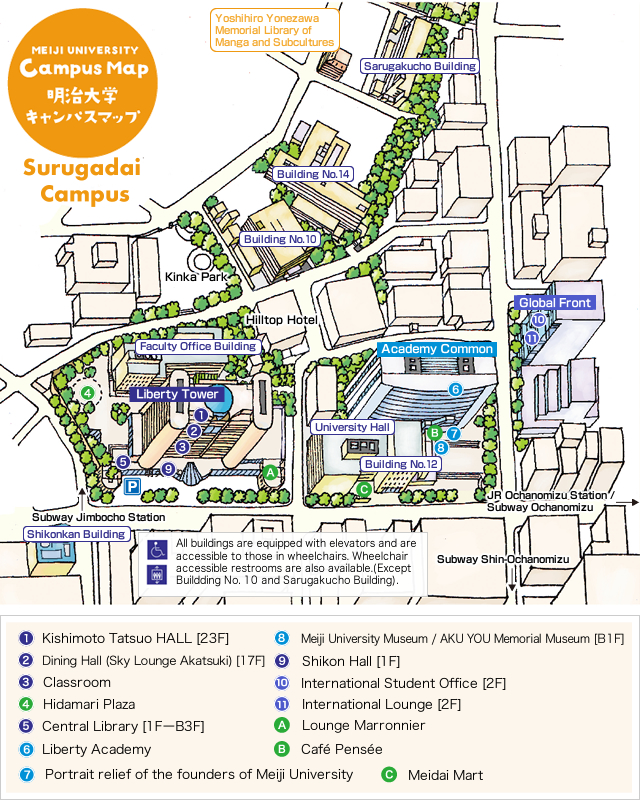 Organising Committee
Prof Andrew A. Adams, Centre for Business Information Ethics, Meiji University, Tokyo, Japan




Prof Kiyoshi Murata, Centre for Business Information Ethics, Meiji University, Tokyo, Japan

Prof Graham Greenleaf, Cyberspace Law and Policy Centre, University of New South Wales, Sydney, Australia

(External Advisor) Prof Anne Cheung, Faculty of Law, Hong Kong University, Hong Kong SAR, China
Registration for the conference is now closed.
Sponsors
Acknowledgement of Sponsor Support
Further sponsors welcome (please contact the committee).
Journal Special Issue
A special issue of the Journal of Law, Information & Science featuring selected papers from the 2nd International Conference was recently published. We are negotiating with the journal editors to produce a similar special issue for this conference.
Previous Conferences in the Series
Accommodation
There are two hotels very close to the conference site:
The organisers have a number of rooms held for conference attendees at the Hotel Villa Fontaine. Preference will be given to conference speakers, but please contact the committee to request one of these rooms.
If booking a hotel through an online service, please be sure to get a hotel in Tokyo and be sure of its location on a map before confirming your booking. Many place names in Japan are phonetically identical but with different kanji characters and this can be confusing for those who do not speak Japanese. The Agoda online booking service often has good rates and availability in Japan. If you are having trouble identifying a suitable hotel, please contact the committee for help.
---
Prof Andrew A. Adams
---